Blue Istria
Peace, happiness, strength, and beauty of the Adriatic Sea embraced the Istrian peninsula with this boundless blue which is the source of life and eternal inspiration. Life along the coast of Istria has always been linked with the sea. Sailors sought shelter in its coves, fishermen spent all their lives worshipping the endless mystical blue, and travellers were finding new love in its ports. They will all agree upon one thing - the beauty of Istria has seduced more than one traveller who stayed and started a new beginning...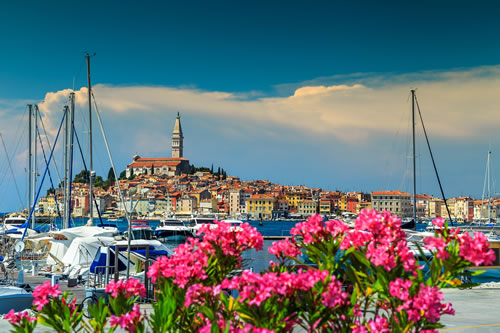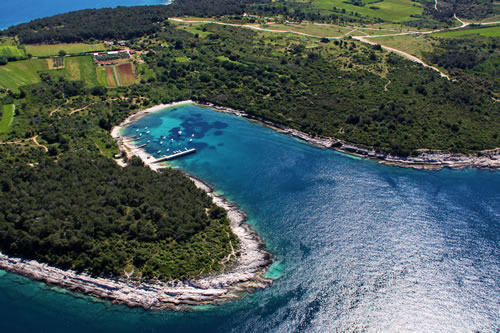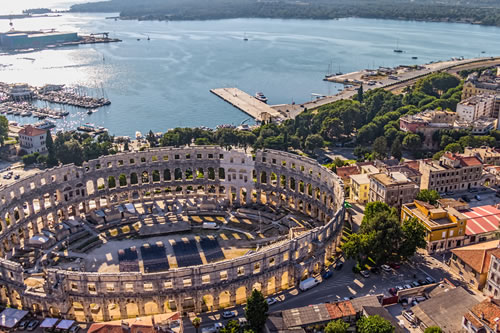 The Blue Istria is a tour that includes a true experience of the rich history of southern Istrian towns, complemented with traditional gastronomic delights and spectacular aenological experiences. Visit the towns with a rich history: Pula - an ancient treasure trove, Vodnjan and Bale - places of mystical medieval legacy, Rovinj - the architectural pearl of the traditional Mediterranean, Poreč - the Roman castrum and its rich heritage under the patronage of UNESCO.
We provide you with a tour of the wine roads, with a culinary offer including top fish dishes and extra virgin olive oils. Did you know that due to its specific microclimate, the area of southern Istria is the area where the best olive oils in the world come from?
How would it be to join the grape or olives harvest?
You can experience all of that within the Blue Istria tour, contact us and we will create a tour according to your interests and wishes.
The offer includes a one-day or multi-day tours, with or without accommodation, a rich culinary offer, various activities, and tastings.
Every wine and gastro tour can be organized individually according to your wishes.
Tours and Excursions
Our tours and excursions are completely tailor made to suit your needs and wishes
In order to be able to prepare a tour or excursion that is tailor-made to suit your needs, and thus enrich your stay in Istria, please fill in the form below and answer the questions that will help us create a personalised excursion just for you! We are at your disposal for all questions or any help you might need!
Are you ready for an unforgettable adventure? Get in touch with us!