Green Istria
Explore the locations from your dreams that will delight you with beauty and awaken the primal force that embrace man when he meets the nature. The picturesque nature of Istria's interior will leave you breathless. Have you ever wished you could stop time?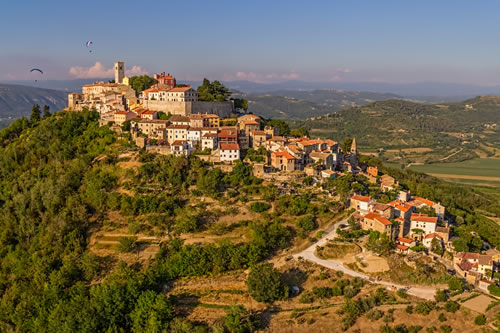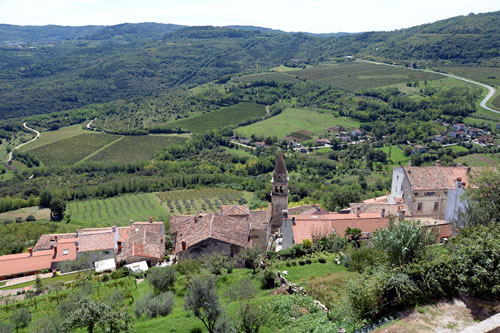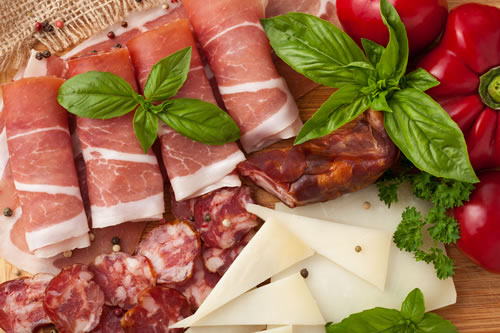 In the medieval Istrian towns, time has stopped. Buzet, Grožnjan, Motovun, Gračišće are living legends, whose streets still hide the murmurs of medieval inhabitants. Today, those are the places where hardworking inhabitants cherish Istrian traditions, places with music festivals, art colonies, wine and old crafts festivals.
Green Istria is a tour that will take you along the paths of giants and elves, to the Motovun wood in search of a unique and valuable Motovun truffle. In the protected natural environment you can go truffle hunting and tasting, together with tasting of top Istrian wines, home made prosciutto ham, and cheese.
The history of medieval towns will delight you with the offer including the best of what the green Istria has.
If you wish to go search for truffles, we will organise for you the "truffle hunting", and if you are a wine lover, we will organise the visit to wine roads or grape harvest.
City tours, gastronomic tours and wine roads visits completely adapt to your wished and interests.
They can include one-day or multi-day tours, with or without accommodation, a rich culinary offer, various activities, and tastings.
Every wine and gastro tour can be organized individually according to your wishes.
Tours and Excursions
Our tours and excursions are completely tailor made to suit your needs and wishes
In order to be able to prepare a tour or excursion that is tailor-made to suit your needs, and thus enrich your stay in Istria, please fill in the form below and answer the questions that will help us create a personalised excursion just for you! We are at your disposal for all questions or any help you might need!
Are you ready for an unforgettable adventure? Get in touch with us!